Inside the Cat MEUI Injector : Solenoid and Spill Valve Assembly
(Click on the part to read about it)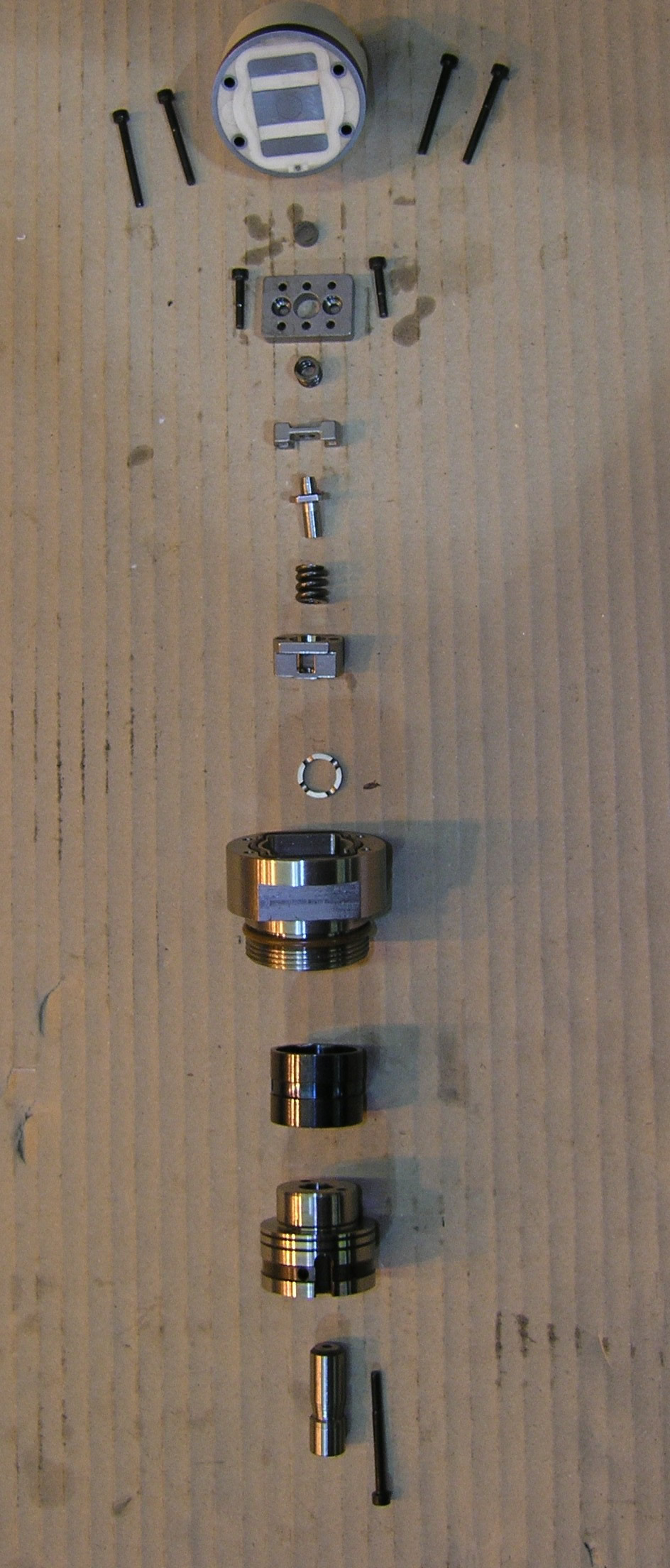 The spill control valve and solenoid actuator is the most complicated part of the MEUI; for this reason I will not go into too much detail about the individual parts.
Fuel flows from the pump, through the spill valve and into the fuel gallery during the pumping stroke of the fuel pump unless the engine management unit operates the solenoid. This has the effect of closing the spill valve causing the fuel pressure in the fuel pump to rise and the injector to inject fuel into the engine. The flow of fuel stops when the engine management unit turns off the solenoid and the valve closes. The valve is capable of working at very high speeds to accurately control fuel flow into the engine.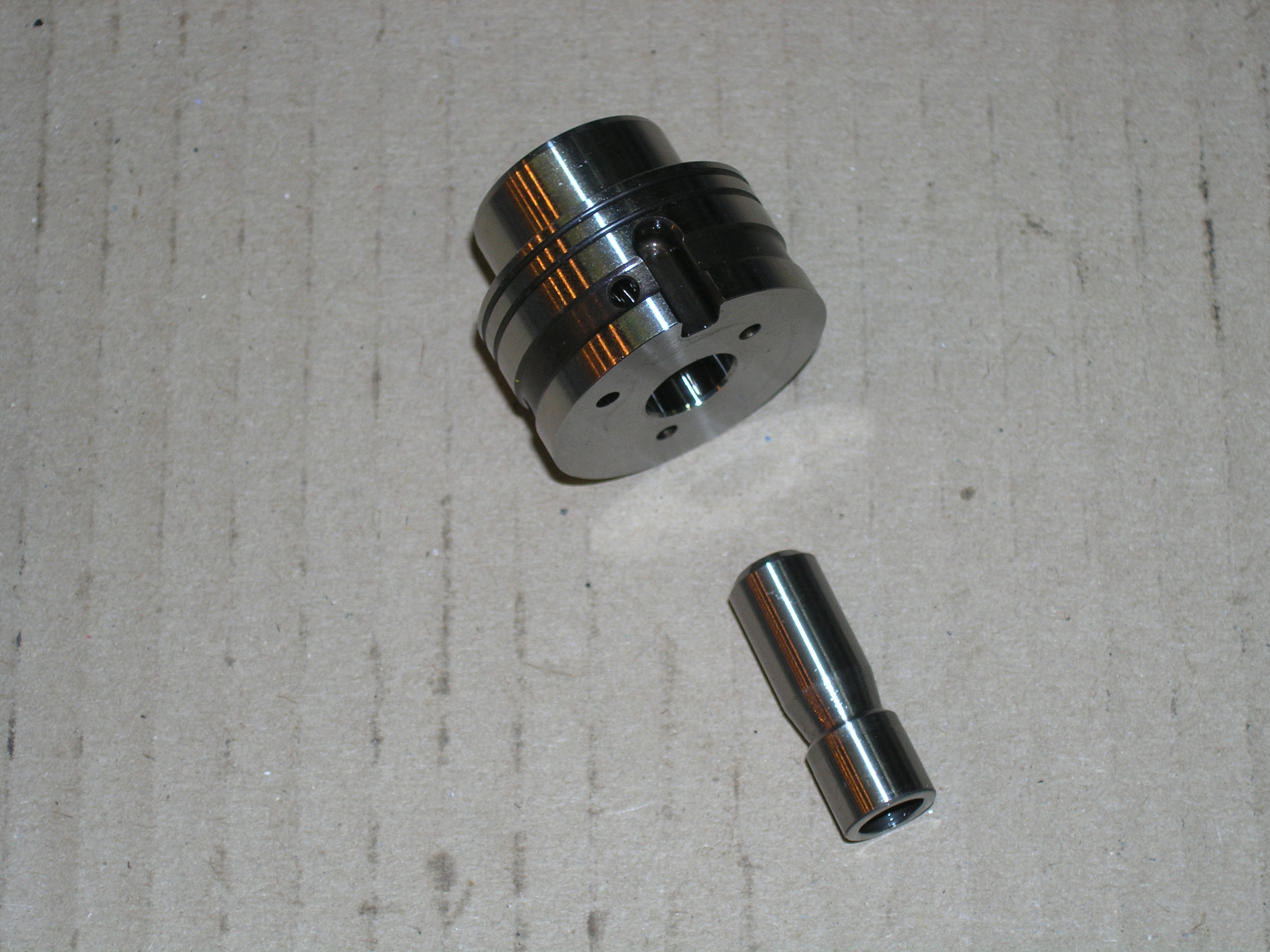 The principal of operation of the valve is that of a balanced valve. The high pressure generated by the fuel pump acts on both sides of a small sliding spool valve (bottom of the photo) and this is taken out of balance by the action of the two small springs and and electromagnet. The electromagnet supplies just enough energy to unbalance the valve and close it.
The spill control valve is manufactured to very close tolerances and is susceptible to small amounts of contamination. For this reason the fuel supplied to the engine must be clean, free from moisture and filtered in line with the Caterpillar recommendations.
The valve actuator acts on the spill control valve to hold is open under normal circumstances. When the engine management unit requires fuel to be injected the solenoid is energised and the armature of the actuator is drawn towards the solenoid unbalancing the valve, closing the spill port. The armature is made of a material with a low magnetic memory, that is to say that once the power to the solenoid is removed the armature loses its attraction to the solenoid very quickly and the small springs return the spill control valve back to its spill port open position.
The Solenoid provides a controlled force to unbalance the valve and close the spill port.
The Solenoid is made of an electrical winding wrapped around a metal core. The solenoid is designed to run on c.100 volts generated by the engine management unit